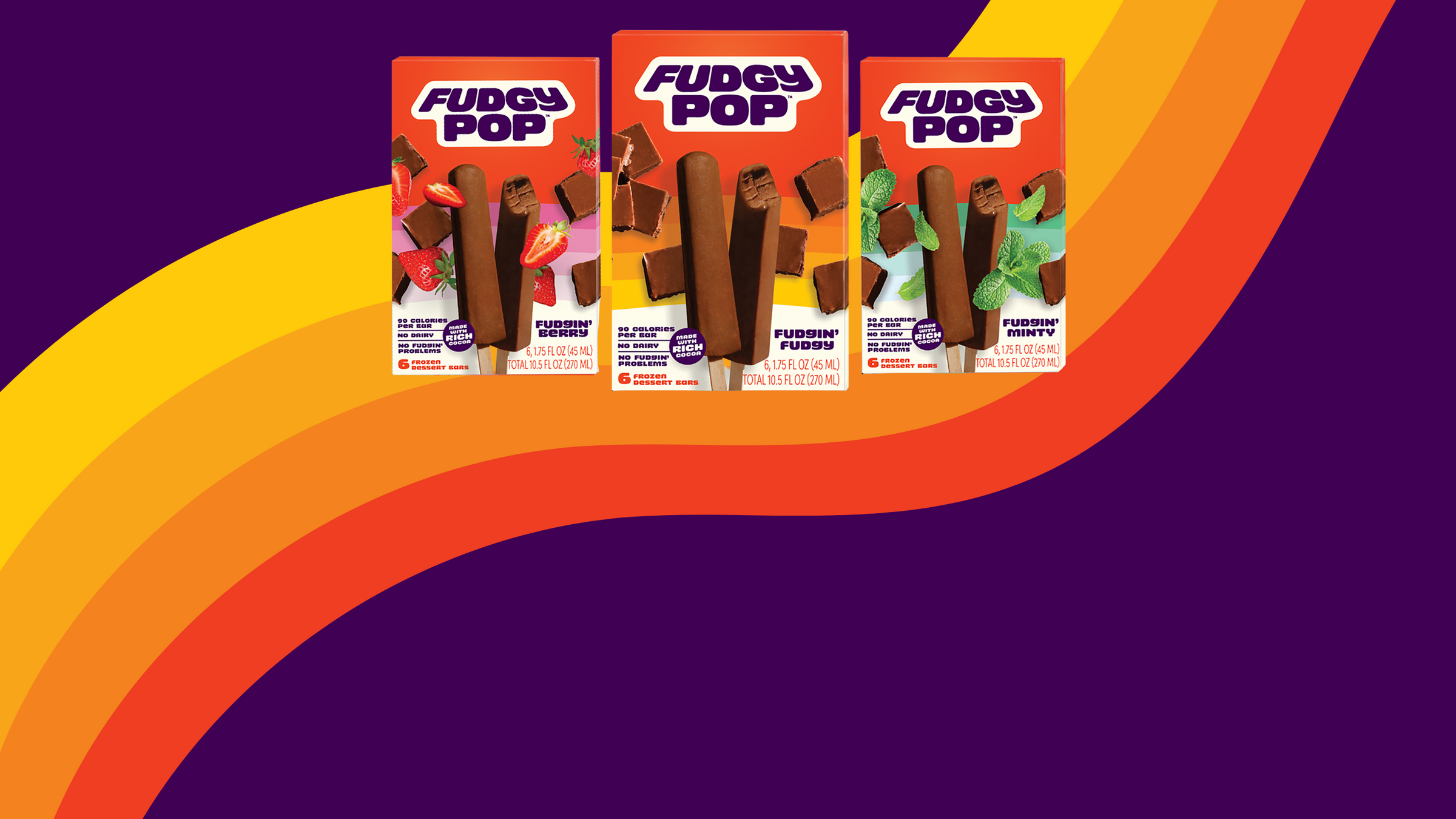 Like childhood but better
Meet the Reinvented richest-ever Fudge Pop
Is it a comeback? A throwback? Kinda both
It's a scrumptiously rich, chewy, fudgalicious fudge pop that will remind you of the simple joys of after school snacks and a world before Instagram filters, but with a dairy free, gluten-free, clean label for the grown up in you.

The ice cream truck fudge pops could never.
Word on the street about our fudge pops
★★★★★

Love the smooth chocolate taste and subtle hint of berry! What a great treat.

Sara

Los Angeles, CA
★★★★★

Flavors are rich and for the 90 calories it's a no brainer for when I want something sweet.

Matthew

Los Angeles, CA
★★★★★

OMG tastes just like mint chocolate chip ice cream! So nostalgic.

Monica

Los Angeles, CA
No Dairy. No Gluten. No Fudgin' Problems
Find us at Pavilions in Los Angeles, Reasors in Tulsa, Brookshire Grocery in Houston, and in more stores soon. We also ship nationwide to your doorstep on dry ice.